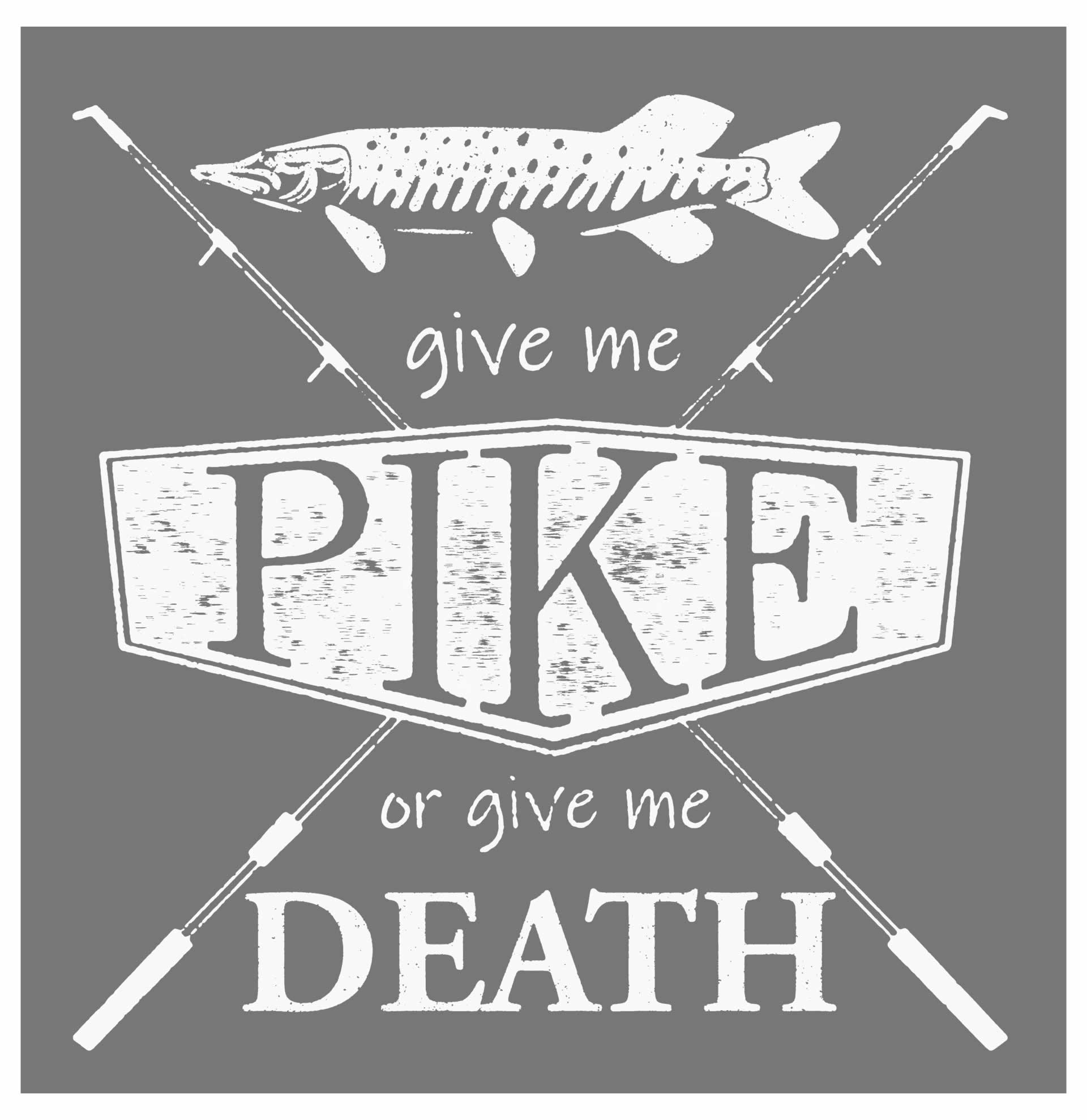 This design started out as a brief off-the-cuff text message exchange with a good friend and fishing buddy. He was inviting me to go pike fishing with a group of his friends to celebrate turning 50. I promptly text back 'give me pike or give me death'. This became the theme for the day of fishing and the first of my …or give me death graphic designs.
You can purchase this design on over 40 different products at my Redbubble.com shop. The design is available in three colours, dark grey, black and white. 
Each type of t-shirt or hoodie is available in various colours, so you can create a colour combination that suits your personal taste. 
Give Me Pike or Give Me Death Clothing