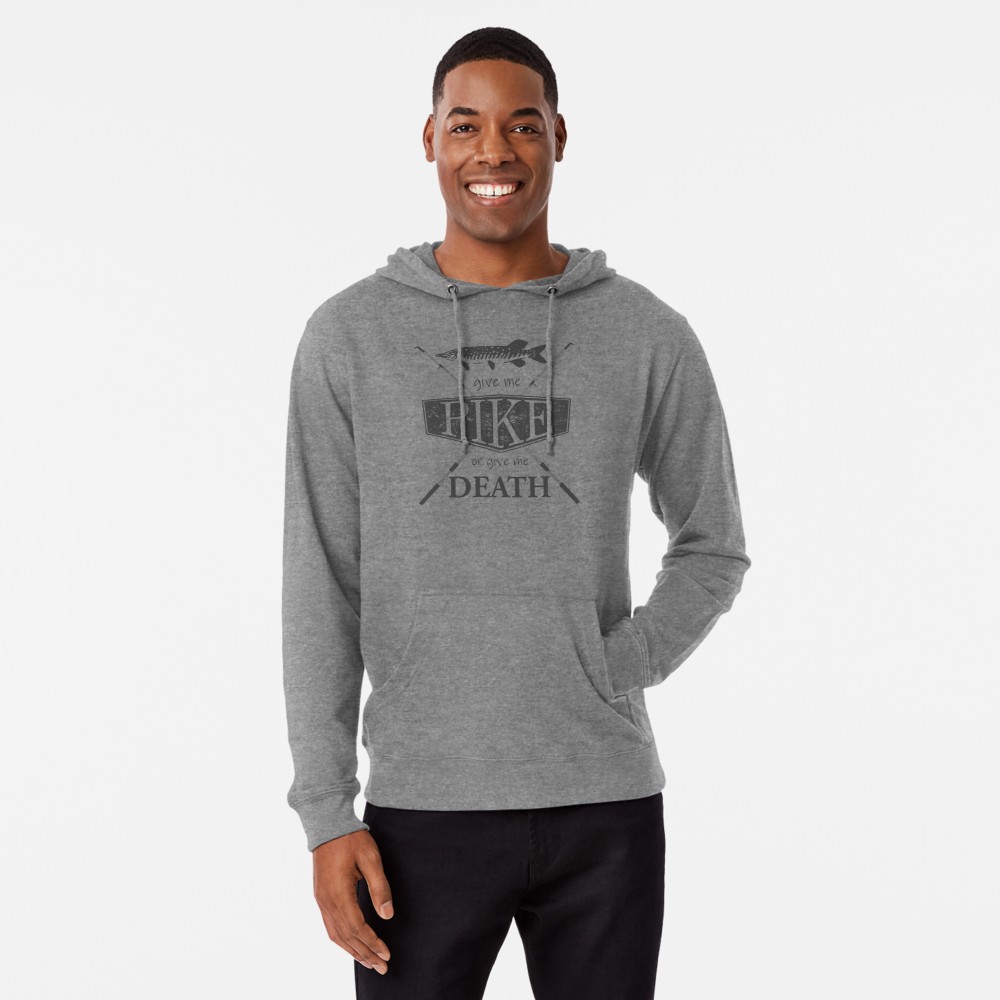 Give Me Pike or Give Me Death Collection
Sometime a good come-back turns into a design project, which turns into a t-shirt, hoodie, throw-pillow, mug and many other products perfect for the person who loves fishing and a fun motto as well. 
Born and raised in Canada, I think that Canadian designers are awesome. 
No wasted materials or old inventory. You order it, we make it. One piece at a time.
Sed ac interdum sapien, et sagittis dui. Nunc fringilla mattis dolor, sit amet tempor mauris eleifend a. In et bibendum eros, eget arcu. Nulla nec elit sit amet arcu molestie volutpat volutpat vitae dui.
Get notified about the newest products and upcoming sales